Click to download printable CV.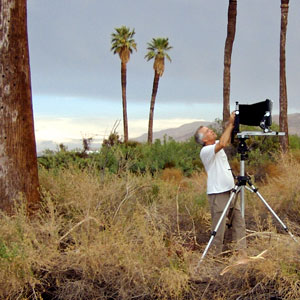 J. Scott Smith's photographs have been featured in exhibitions in the United States and in Europe, including the Museum of Modern Art in New York, Centre Georges Pompidou in Paris, and the Salon International de l'Architecture in Milan. In addition, his work is in private and corporate collections, including those of The Virgin Group, Fairmont Hotels & Resorts, and Liquidity, Inc.
Smith's photographs have been published in books, monographs, newspapers and magazines, including The New York Times, Newsweek, Architectural Record, Elle Décor, Casabella, Metropolis, and Art in America.
Born in Baltimore, Smith traces his enduring fascination with photography to the acquisition of a Brownie Bullet camera at the age of seven and youthful exposure to photojournalist A. Aubrey Bodine's iconic images of Maryland landmarks and traditions.
Scott's first professional assignment was from The Cousteau Society for which he enhanced thousands of images in its vast picture archives, embarking on a three-year virtual expedition to the world's great marine habitats.
Eventually he concentrated exclusively on the rigorous discipline of architectural photography and was commissioned by Frank Gehry and other internationally acclaimed architects. The deliberative practice of creating architectural portraits with a large format view camera greatly influenced Scott's personal approach to fine art photography.
"I became aware of the extraordinary beauty of palm trunks when my beloved dog began to slow in his old age. Walking through a Santa Monica park lined with palms, I confronted their trunks at close range while Buck lingered and sniffed around the bases. Their intricate patterns evoked abstract landscapes and I resolved to create formal portraits by visually severing the columnar trunks from crown and base. I developed a fascination with the history of Southern California's iconic palms and sought out both typical and unique specimens in public and private spaces."